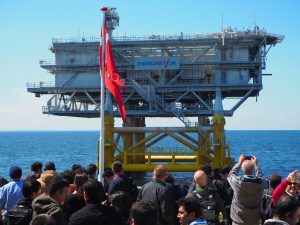 Dear All.
Last week the CIGRE Aalborg GOING OFFSHORE symposium was completed. More than 325 delegates attended and 115 papers were presented.
The symposium was a success and the organizing team wants to thank both delegates and authors as well as study committees and CIGRE Central Office.
We ended the symposium with a technical tour to Anholt Offshore 400 MW Wind power plant in brilliant weather.
Pictures and a report summarizing the symposium will be made available in the webpage in some weeks.
Best
Claus Leth Bak